Gilder Lehrman's Project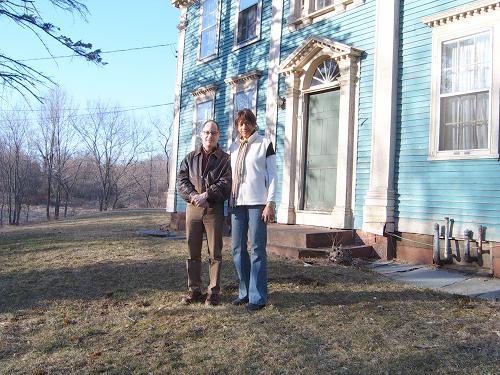 David Hirsch and Angela Keiser are excited about including the story of Cesar and Lowis Peters, who were the official property of Reverend Samuel Peters.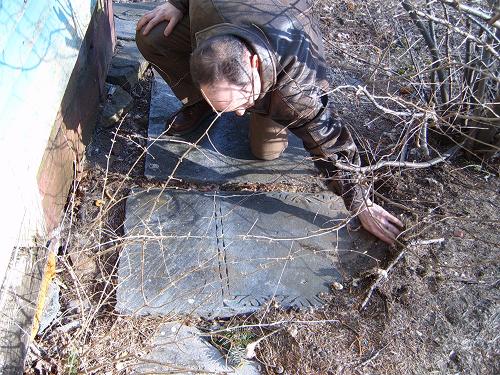 David Hirsch uncovers a stone with unusual markings, reminiscent of a gravestone.  The stone is a walking block located at the Reverend Samuel Peters House on East Street, now owned by the Town of Hebron, and subject to much speculation as to its future usage.