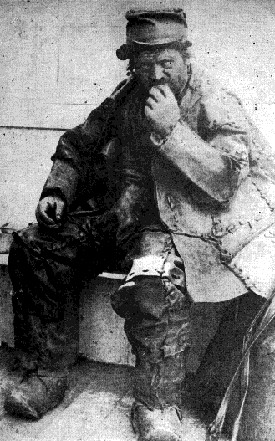 Historian Diana Ross McCain will recount several highlights from her book It Happened in Connecticut: From Witchcraft Trials to the Invention of Modern Football, Twenty-Five Events That Shaped the Nutmeg State. She will discuss the witchcraft prosecutions and executions that occurred in Connecticut in the mid-1600s, three decades before the infamous Salem, Massachusetts, hysteria. She will relate the story of the real-life serial poisonings in early twentieth-century Windsor that reportedly served as the inspiration for the black comedy Arsenic and Old Lace. And she will explain how the slick salesmanship of peddlers who fanned out from Connecticut across the new nation in the 1800s earned their homeland the not-necessarily complimentary nickname of the Nutmeg State.
Diana McCain is Head of the Research Center at the Connecticut Historical Society in Hartford. She will be introduced by Elizabeth Abbe, Director of Public Outreach at the Connecticut Historical Society, who will speak briefly about the Society and its many offerings.
Following her talk, McCain will take questions from the audience, then autograph copies of It Happened in Connecticut, which will be available for purchase for $12. Also on sale will be copies of McCain's two other books, Connecticut Coast: A Town-by-Town Illustrated History, for$29,and Mysteries and Legends of New England for $14.
Diana McCain holds a bachelor's degree in history from Allegheny College in Meadville, PA; a master's degree in library science from Southern Connecticut State University; and a master's degree in history from Wesleyan University. She has been writing about history, in particular Connecticut history, for more than 25 years. Her work has been published in Connecticut magazine, Early American Life magazine, the Hartford Courant, and the Manchester Journal-Inquirer, and she has done freelance projects for more than a dozen non-profit and for-profit clients, including World Book, Inc., the Middlesex County Historical Society, the Prudence Crandall Museum, and the Wethersfield Historical Society. She lives in Durham.
Elizabeth Abbe began her career as the Library Director at the Connecticut Historical Society. From there she went on to work in continuing education at Albertus Magnus College, marketing at Travelers, and development at the Bushnell Center of Performing Arts and the University of Hartford. Two years ago Elizabeth returned to the Connecticut Historical Society as Director of Public Outreach. She lives in Glastonbury.
The Connecticut Historical Society is a privately supported, non-profit museum and library of Connecticut history whose mission is to inspire and foster a life-long interest in history.